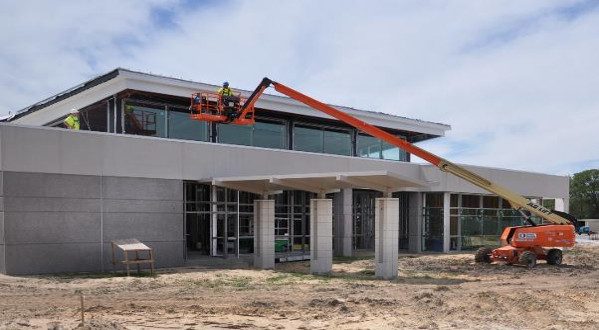 How To Plan Building A Home Extension
Your family has suddenly grown, and it feels like any minute, your current home will surely burst at the seams in one enormous explosion. This can happen when you have that extra bub or two. Or perhaps one day you wake up, and suddenly your children are now pesky teenagers desperately needing their own space. Extending your home is a cost-effective investment that will increase the value of your property over time. Adding that extra space turns your home into an ideal place to relax, and when everyone comes together, it's truly quality family time. Extending your home has the additional benefit of creating more social spaces to have friends and extended family over. So, for all your home renovations and remodelling services, we're here to help. We can even show you some examples of house extension plans.

Home extensions – where to start?
Planning a home extension from start to finish can be an overwhelming task. Think of it like tackling any other task by breaking the whole process down into several smaller and much less mammoth items. Before you even commence engaging a builder or completing any paperwork – think about the following:
Cost – what's your spending limit? Always budget for a little extra just in case.
How many rooms would you like?
Are you extending up or out?
How much space are you working with?
Are you completing any room conversions?
Do you want to add a deck?
Will you need to move out temporarily throughout renovations?
Do you want your new extension to match the existing design?
We've got you covered every step of the way; talk to our home renovation experts today.
Finding a construction & design company
The first step in any extension or building process is to find the right builder. A good builder can coordinate the different services required for an extension and ensure that everything happens when it needs to. Some projects require adherence to strict safety regulations, which makes choosing a construction & design company even more vital.
Cameron Construction are experts in the building industry and have all the connections required to ensure a seamless process.
Building designs
Once you've found a solid building and design company, like us, you'll be put in touch with an expert building designer who will meet with you to listen and discuss all your options and ideas. At this point in time, ensure you're upfront with budget constraints. Measurements will be taken, and a thorough scope discussed, including:
The details of the project
The construction budget
Any problems they've identified
The style of the build – modern, traditional, country or period home
After this initial meeting, you'll get to view your concept design, which is basically loose sketches. This gives you an idea of what your extension will look like, and you can confirm if this is what you had in mind. Now where to next? A much more detailed plan will be drafted.
An engineer will review these plans to ensure your extension complies with safety and electrical regulations and building codes. An engineer will also ensure that any design plans have factored in things like slopes and any other possible issues with the surrounding environment.
Planning permits
A planning permit is a legal document required before building a significant extension from your local council. Planning permits regulate the use and development of land concerning Government planning schemes such as subdivision, construction, or buildings alterations. Our team at Cameron Construction can assist you with this complicated process. Once approved, you can build that dream extension. The council will also conduct inspections throughout the project's life at different stages.
Now you're ready to build. Let's get started. Contact us with all your extension questions.