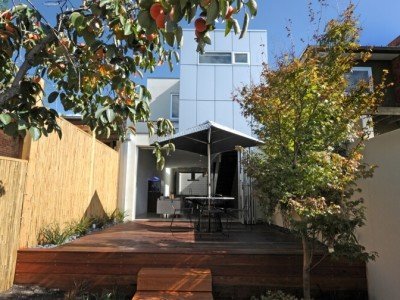 Aim High – Second Storey Extension Costs
Have you been dreaming of adding an additional living space and a second or third bathroom to your home? Maybe a home office or gym is on the cards. Or perhaps you're starting to grow your family and you'll need some additional bedrooms. Whatever the reason for needing to add an extension to your existing home, you have two choices – build out or build up. If you don't have the land to add to the ground floor, then adding a second storey extension is ideal. In this blog we'll break down the average costs associated with this process.

Things to consider
It's hard to give an accurate estimate of how much a second story extension will cost without knowing dimensions, materials and so on – Costs can vary greatly and vary depening on quality and type of materials used as well as a few additional costs you will need to take into account when considering a second storey addition.
Disruption
When adding a second storey rather than building outward, there will likely be more disruption to your day to day life. Your existing lower level may need to have sections closed off while the renovation takes place and you may need to stay elsewhere for periods of time. With this will come additional costs that you will need to factor in.
Permits
Building a second storey extension is a significant renovation and will require certain permits from your local council. How difficult these are to obtain will depend on the area you live in and even whether houses around you are one or two storeys. By partnering with a full service building company like Cameron Construction, you will gain the knowledge and connections of an experienced team.
Reinforcement/Engineering costs
In some cases when a home is built as a single storey dwelling the foundation isn't strong enough to hold the load of such a significant addition. An engineer will need to assess your existing structure and foundation and determine what may be required to reinforce this before commencing construction on the additional storey.
Making the decision to build an additional storey onto your existing home is exciting and the associated costs shouldn't deter you from making your dreams a reality. The team at Cameron Construction are the experts at double storey extensions and we're passionate about designing and building extensions that will improve the quality of life for our clients. Reach out today to discuss your ideas and any second storey extension costs.