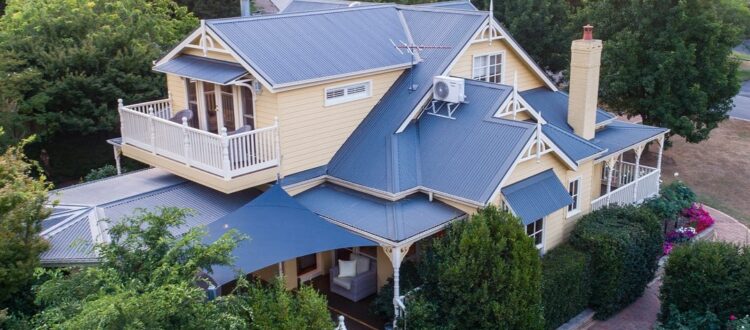 Do You Need a Building Permit for Home Renovations?
Whether you're undertaking a DIY home renovation or hiring a professional to remodel your home, ensuring you have the right permissions and permits prior to starting is crucial. Before you invest loads of time, money and energy into a renovation project, sorting out this part of the process will ensure everything runs smoothly and your efforts don't go down the drain.
What is a building permit?
A building permit is an approval document granted by the local council to say that you can tear down a part of your house, or reconstruct it. Building permits ensure the health, safety, and stability of your proposed building changes.
If you're wondering 'Do I need a building permit for my renovations?', then the best way to find out is to consult with an experienced professional builder or your local council. The general rule in Victoria is that you will need to apply for a building permit if you are planning to change the shape or structure of your house. This rule covers tearing down large walls, creating extensions, garages, as well as creating new entrances, and windows. Building permits may also be necessary depending on the size of the external addition.
Types of renovations that require a building permit
You will need to apply for a building permit if you are renovating or creating the following structures:
Garage, carports or sheds – if you are building or knocking down a structure that is 2.4m high and above; 1m or closer to the perimeter of your property; 10sqm in size or larger; or if it is connected to another structure
Fencing – building fences 2m or higher; 3m from the street or closer; including  barriers around a pool
Decking – all decks require a permit, and those over 800mm above ground will need to be checked for privacy breaches
Verandahs – all verandahs need a permit as they're considered home extensions
Roofing – re-roofing or changing the roofline will require a permit
Windows and doors – creating new entrances and window openings
Pergolas – higher than 3.6m; bigger than 20sqm; and further than 2.5m forward of the front walls of your home
Retaining walls – if your wall is 1m or above, joint to your shed or house, or supporting structure or soil of your neighbouring property
Driveways – building new driveways
Swimming pools – building pools that are more than 300mm deep
How to apply for a building permit 
Before you get a building permit, you will need to appoint a building surveyor, and then you can apply for it through the surveyor. You can also choose to have a representing agent apply for it on your behalf. The actual permit process requires submitting at least 3 copies of your building drawings, allotment plans, specifications, application form, and any other required documents. You will also be required to pay a building permit levy. For more information, refer to the VBA.
Get in touch with Cameron Construction – the specialist home builders
Thinking about renovating the interior of your home? Contact Cameron Construction today, to find out what we can do for you. With over 40 years of experience in the industry, we have worked on many projects across Victoria. We specialise in remodelling, extensions, and heritage renovation projects, and can help you handle the planning and permit processes.